For starters... US Weekly reported that the first photoshoot theme for ANTM9 will be "the side effects of smoking"... OHMYGODWHY?!? T_T Not looking foward to that.
And secondly... C9 OPENING. Watch it
here
. It takes a while to load (at least it did for me), so allow me to entertain you with SCREENCAPS.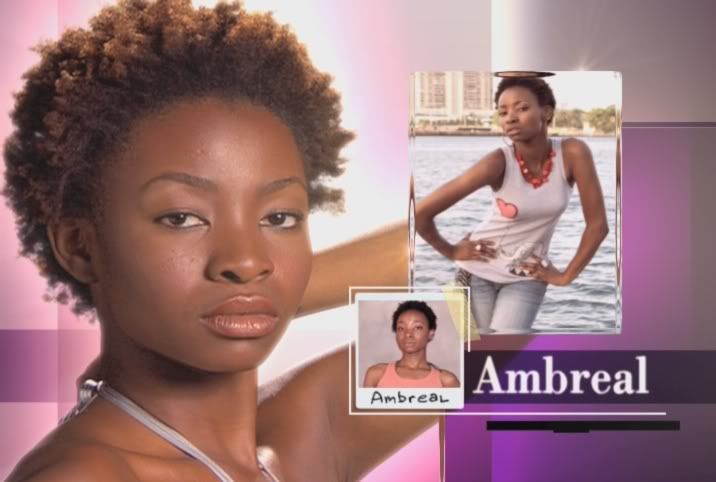 Her skin doesn't look flawless here... but I still love her. So NYAR.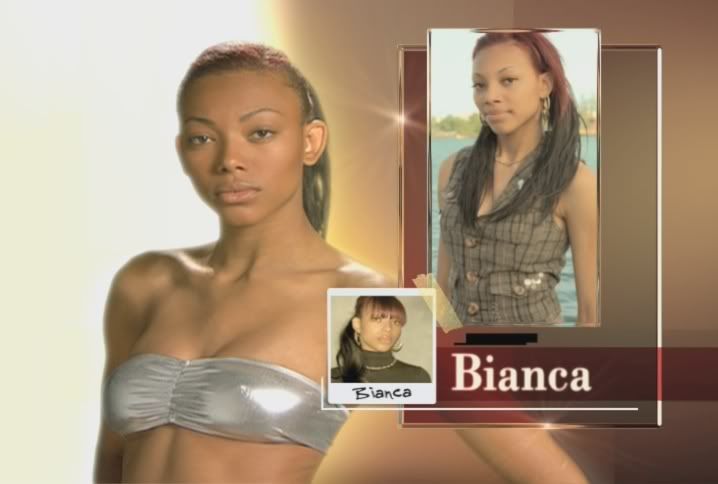 Her pose was a little wobbly in the video, but I guess I don't hate her.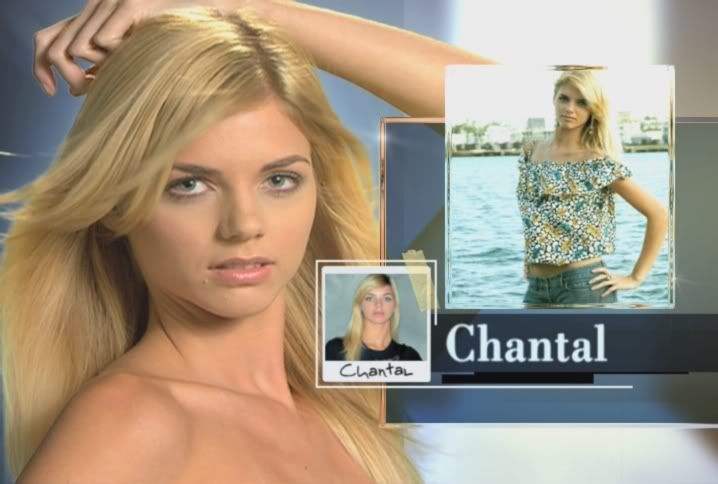 I still don't understand Chantal's appeal... but I do think she looks a little bit like Lori Loughlin in that smaller picture. X3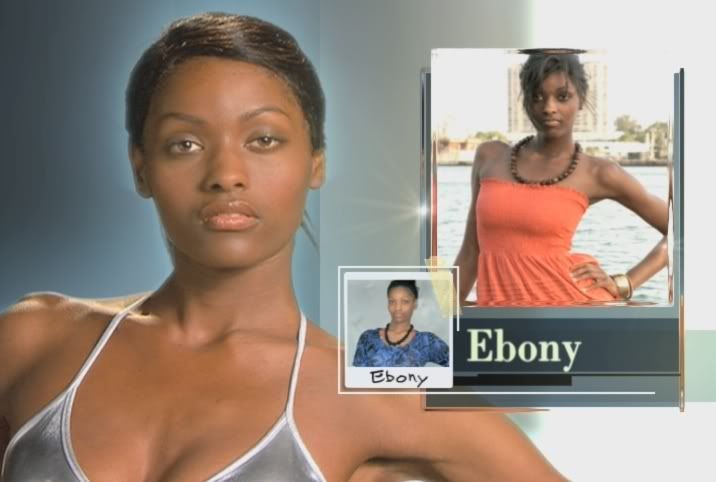 IT'S A MAN, BABY! YEAH!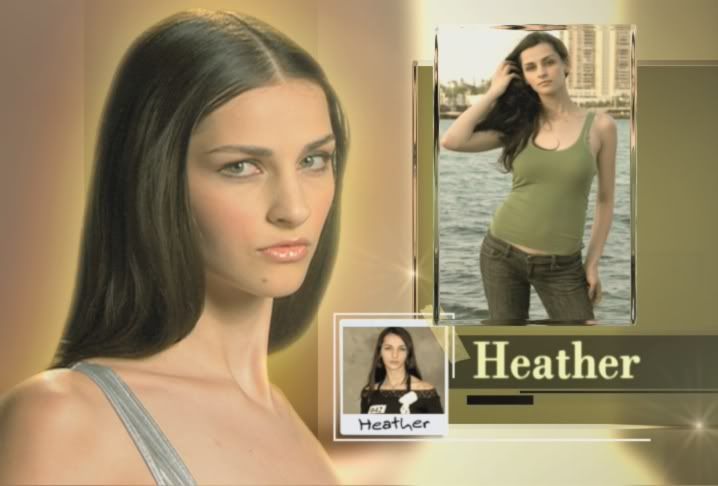 She's a pretty girl... but that damn mole on her chin! My eye goes straight to it and then my mind goes straight to some evil Russian villian in a bad superhero movie.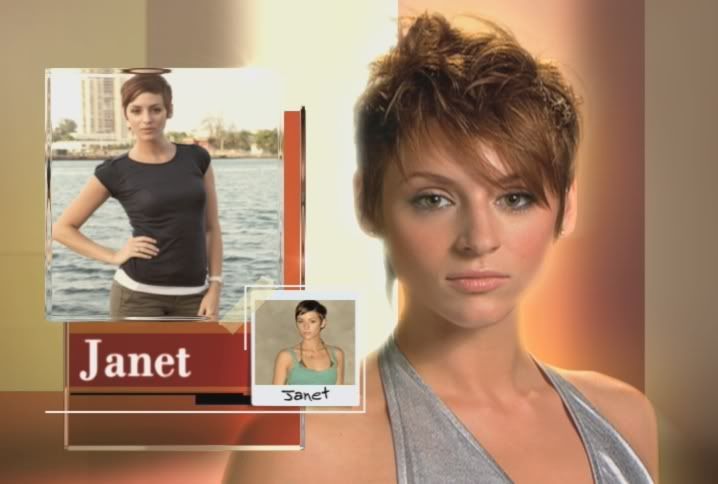 She looks alright in the head turn part, but that photo off to the side is not so good.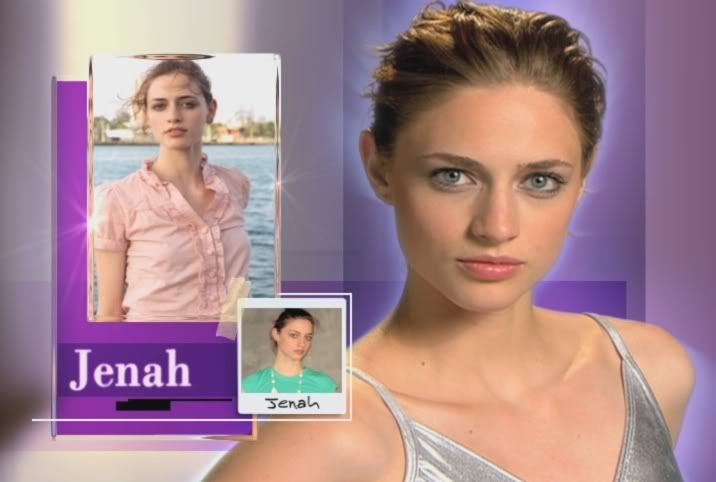 Picture on the left, disaster. Head turn shot... actually presentable. I guess I'm on the fence with Jenah and her bug eyes now.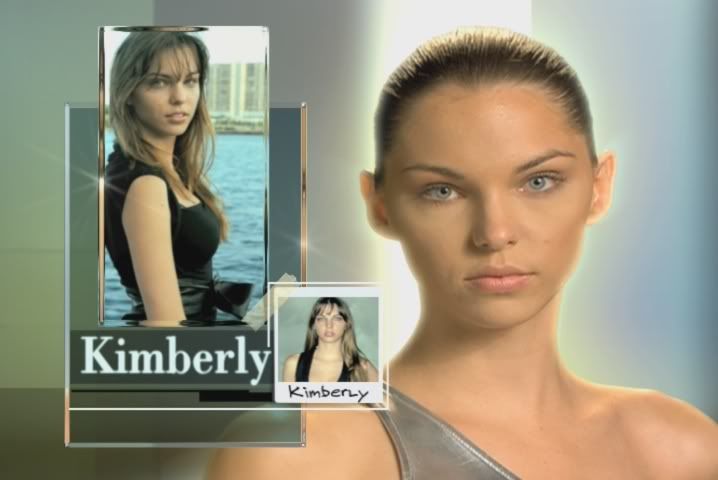 I don't get her either. Eh, whatever.
Still fierce. X3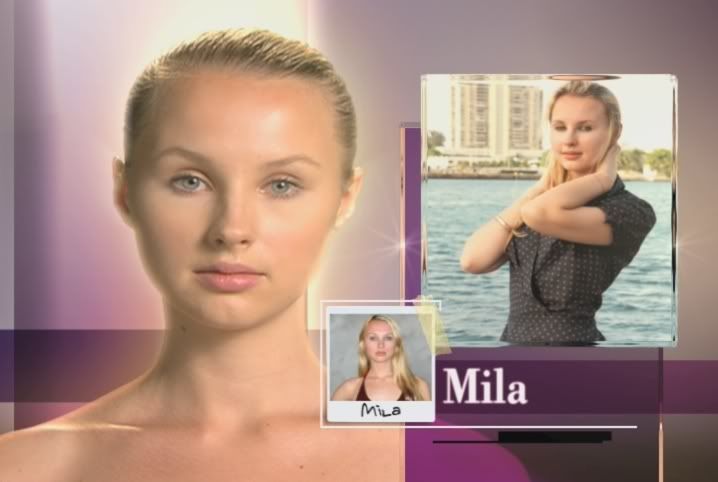 Holy odd-shaped face. o.O Do not want.
Saleisha on the right - cute. Sorta like Aisha Tyler. Saleisha on the left - OMGEW. I'd like to meet the genius who decided this girl need the most extreme close-up of the entire group. Scrunched face + fat neck = NOT HOT.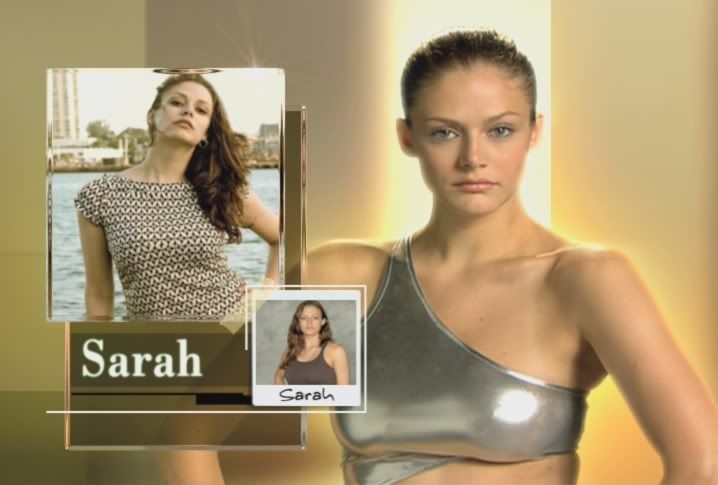 I still don't like the pseudo-fat girl. She was the other awkward head turn/wobbly pose I noticed in the intro.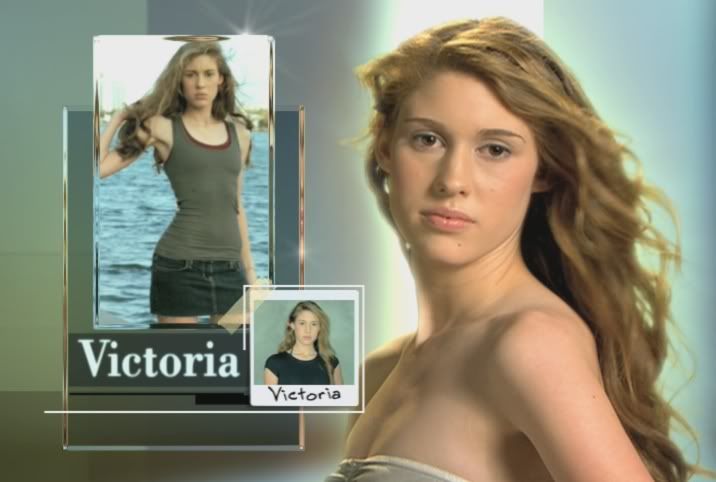 Girl looks a DAMN MESS on the left... and on the right, she looks like a skinny Brooke C6. I hated Brooke C6. Not good for Victoria.
Still excited about the new cycle... even though we ALL know that I'll end up bitching and complaining throughout the entire cycle. XD