Which means it's the time of year for network upfronts! Which means TEASER TRAILERS! And it means it's time for my annual "Hey, this looks great/awful/I'm on the fence" post. :3 I swear, this is my version of the NFL draft. I get so excited.
Of course, in order to get new shinies, we had to say goodbye to some old shinies. A moment of silence for our fallen shows. RIP Mind Games, Suburgatory, Intelligence, The Crazy Ones, The Tomorrow People, Almost Human, Enlisted, Rake, Believe, Community (SOBBING STILL!) and Revolution.
........
OKAY. On to the next! By network and in no particular order!
Manhattan Love Story
This looks awfully unfunny to me. But hey there Analeigh from ANTM. I predict this gets cancelled before they even air all the episodes.
Forever
Sexy British immortal guy? Dead bodies? AND a Squintern Fisher from Bones? Sign me up. :)
How To Get Away With Murder
If you're not already sold from the title of the show, then what is wrong with you!? And you get to watch Viola Davis be a BAMF. What's not to love?
American Crime
So... this looks hella depressing. But... Timothy Hutton being in it will probably get me to watch for an episode or two. I doubt I'll stick with it.
Secrets & Lies
This is another show I'm on the fence with. I'll try an episode or two and see how I like it.
The Whispers
This looks wonderfully fucked up. Little kids killing people because they hear voices. I'm down for this.
Fresh Off the Boat
By the name, I thought this was going to be horribly offensive and unfunny. But it's actually based off this celebrity chef's memoir. I cracked a smile a few times during the teaser trailer. I'll give it a go. I can't just watch dramas all season.
Galavant
The comedy in this looks a little... bad. Buuuut... LASSITER FROM PSYCH. Singing. And dancing. With facial hair. That's worth at least a few episodes of my time.
Selfie
Fucking with My Fair Lady... hngh. I don't think this will get a 2nd season.
Heiroglyph
Okay, so anybody who knows me knows that I completely adore Ancient Egypt. And I was quite happily bobbing along this teaser trailer (even with the unusual amount of white/British accented people in Ancient Egypt, because, well, Hollywood yo) until...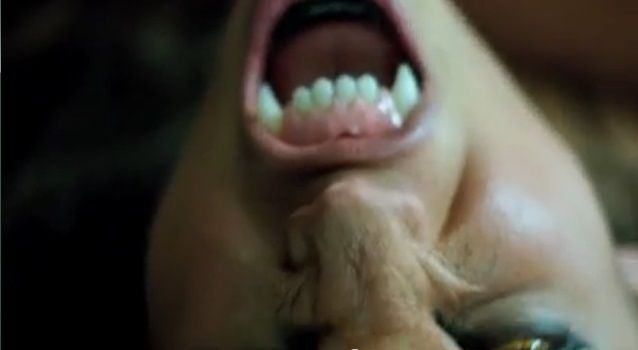 ...oh god. More fucking vampires? -____- Whyyyyyyyyyyy?!?!? You could have made an interesting show about Ancient Egypt without throwing vampires in there. So sad. I'll still watch a bit of it... but I'll do so under extreme protest! I guess I shouldn't have expected much from the guy who wrote that godawful Beauty & the Beast show for the CW. :\
Gotham
So... just reading the description for this a month ago I was like "eeeeh"... but I didn't realize this was following Bruce Wayne's journey as a kid (and all the villians as kids!) and Commissioner Gordon... before he was a Commissioner. That's kinda cool.
Wayward Pines
Kind of a freaky "Under the Dome"-esque plot. I'll give it a try.
Extant
Whoa. Crazy sci-fi with Halle Berry on the small screen? This looks cool. It's listed as a "summer drama" though, so I get the feeling is not really a proper series, but more of a miniseries. I'm down with that.
Madam Secretary
I'm not much one for political dramas... but... this teaser kept my attention. This is another maybe on my list.
Scorpion
Whoa. Damn. Yes.
And there were literally no NBC trailers that interested me enough to repost. Fail.
CW has their Upfront tomorrow. But don't hold your breath that there will be ANYTHING worth blogging about.