LOOK WHAT MOM & I BUILT TODAY!!!!!!!!!!!!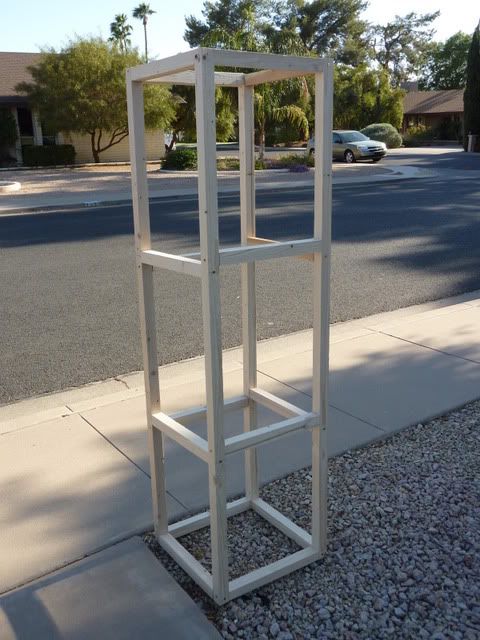 It's the frame work for a cemetery column that will be on both sides of our little walk way. All the kids will have to walk past them to get to the front door. Before today, neither mom nor I had ever done any kind of woodworking... and both of our egos are super inflated right now. LOOK HOW BEAUTIFUL IT IS.
It's 5'6" tall... and will be even slightly taller than that once we have it finished because there will be a foam build-up and a gargoyle on top.