A walk around video of our yard haunt on its big night. :D
And a super priceless reaction of a girl to the remote control zombie & sound activated witch. I was hiding behind the Prius controlling the zombie.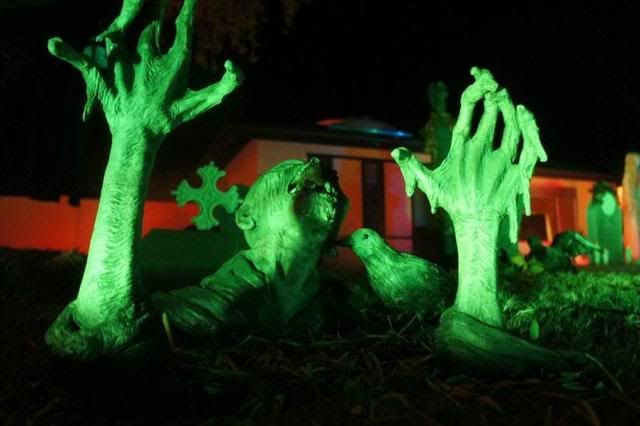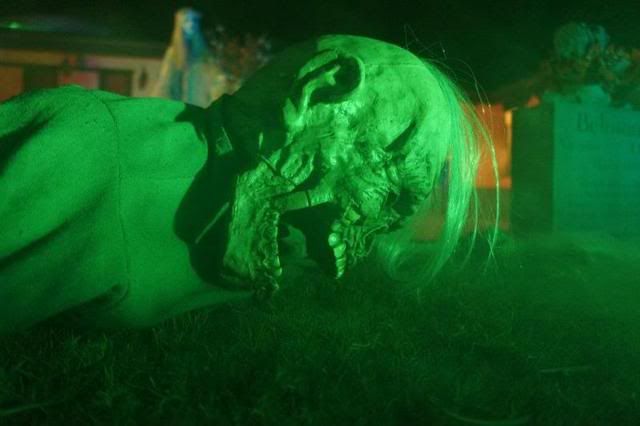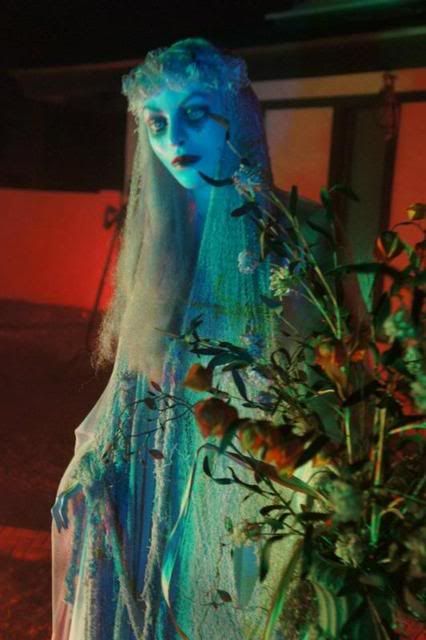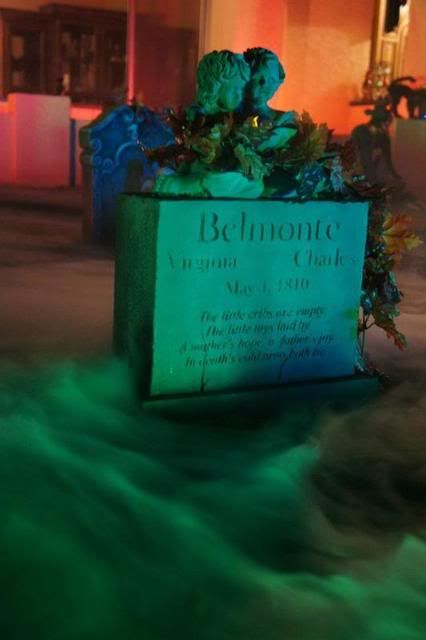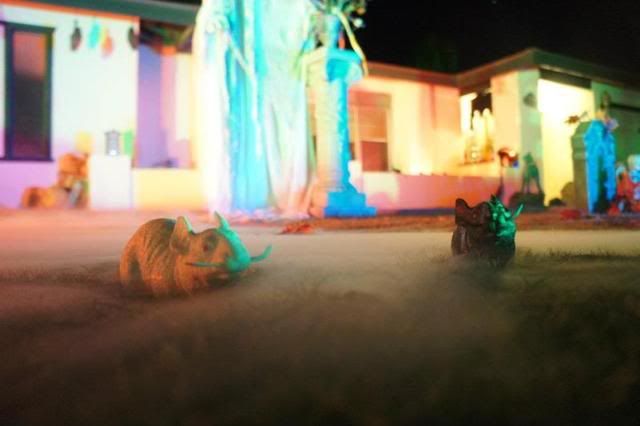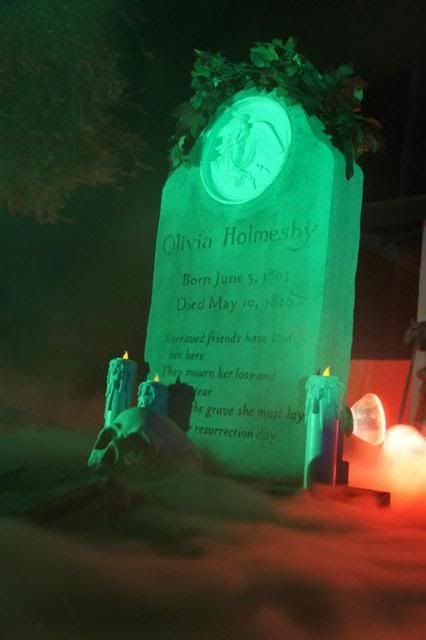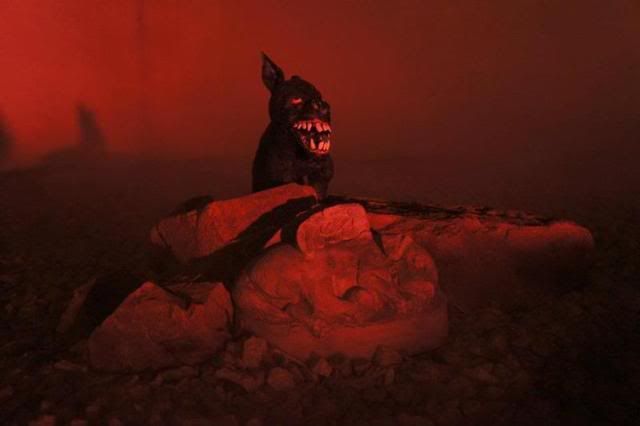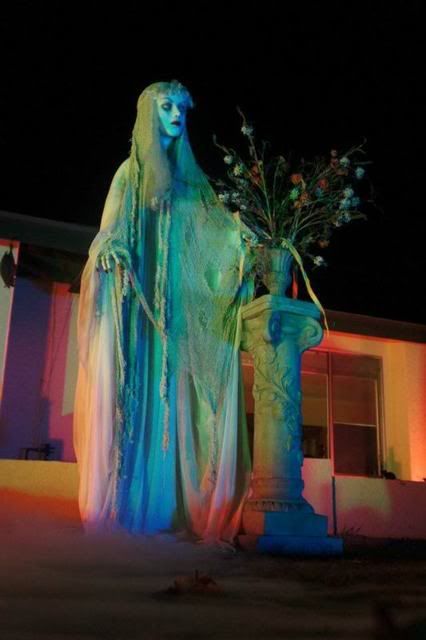 Overall, Halloween was a SMASHING success. We got so many amazing compliments. We made lots of kids scream, and a couple kids cry. It was a good night.